Full functions boots washing machine
Product Detail
Product Tags
This boots washing machine with full functions,includes hand washing,hand drying,hand disinfection,boots upper cleaning,boots sole cleaning,boots sole disinfection,access control and reverse pass through function.Fully functional and practical. It saves space for customers. The overall cost performance is very high.
Our channel type boot washing machine, employees can enter continuously, save time.With reverse direct button, can save space.
All procedures are related, only complete all procedures, access control will be opened. Meet the workshop hygiene requirements.
In addition, our roller disassembly is very convenient, do not need to use tools, so that daily maintenance and cleaning become easy, not easy to accumulate dirt. The structure of quick disassembly and quick assembly is also in line with the workshop hygiene audit standards.
Our company provide various model boots washing machine for your choice and we also provide custom service to meet your requirements.
1.304 stainless steel ,design that integrates industrial and hygiene standards;
2.Integrated with hand washing,drying,disinfection,cleaning and disinfection of sloes and boots,and the access control can only be opened after all procedures are completed,thus ensuring health and safety;
3.With reverse direct button,you can press the reverse direct button when you go out,and go out in turn,there is no need to set up the exit channel separately.
4.Photoelectric induction start and stop automatically,the equipment will start automatically when no one passes 30 seconds after the personnel pass,so as to save electricity.
5.With an emergency stop button,to prevent the accident caused unnecessary damage to people and equipment.
6.The new equipment is equipment with turbine flowmeter to automatically detect water flow rate and control pulse pump frequency,so as to control the proportion of mixed liquid and ensure the disinfection effect.
7.With a liquid meter to detect the location of the disinfectant,text disply to remind add liquid when the disinfectant is insufficient;
8.Can pass continuously,which ensures the passing efficiency;
9.The roller can be disassembled without tools for easy cleaning and maintenance;
10.Adjustable base at the bottom to ensure stable operation of the equipment.
The boots washing machine is an industrial hand-cleaning distribution system, which is mainly used for food and beverage industry to control personal hygiene and safety, and provides the greatest safety guarantee for food safety management.
Product name
Boots washing machine
Product size
2570*1190*1630mm
Voltage
Customized
Power
2.7KW
Material
304 stainless steel
Thickness
2.0mm
Type
Auto-induction
Package
Plywood
Function
Hand washing,drying,disinfection;boots sole washing,disinfection;boots upper cleaning;access control;reverse through button;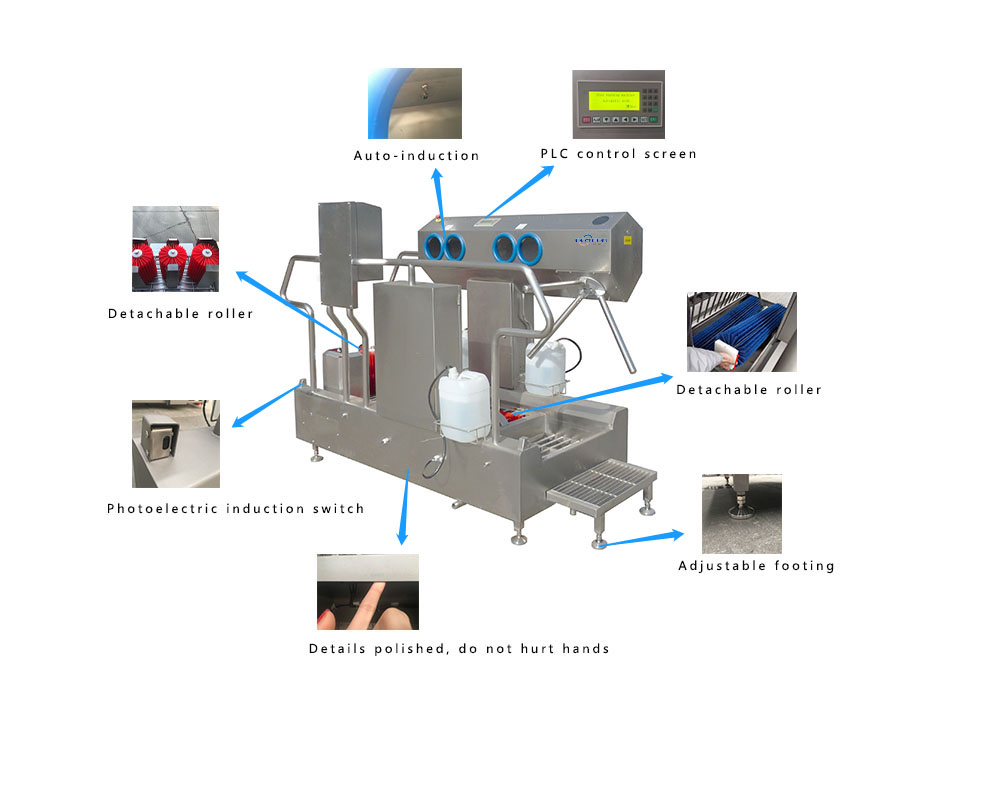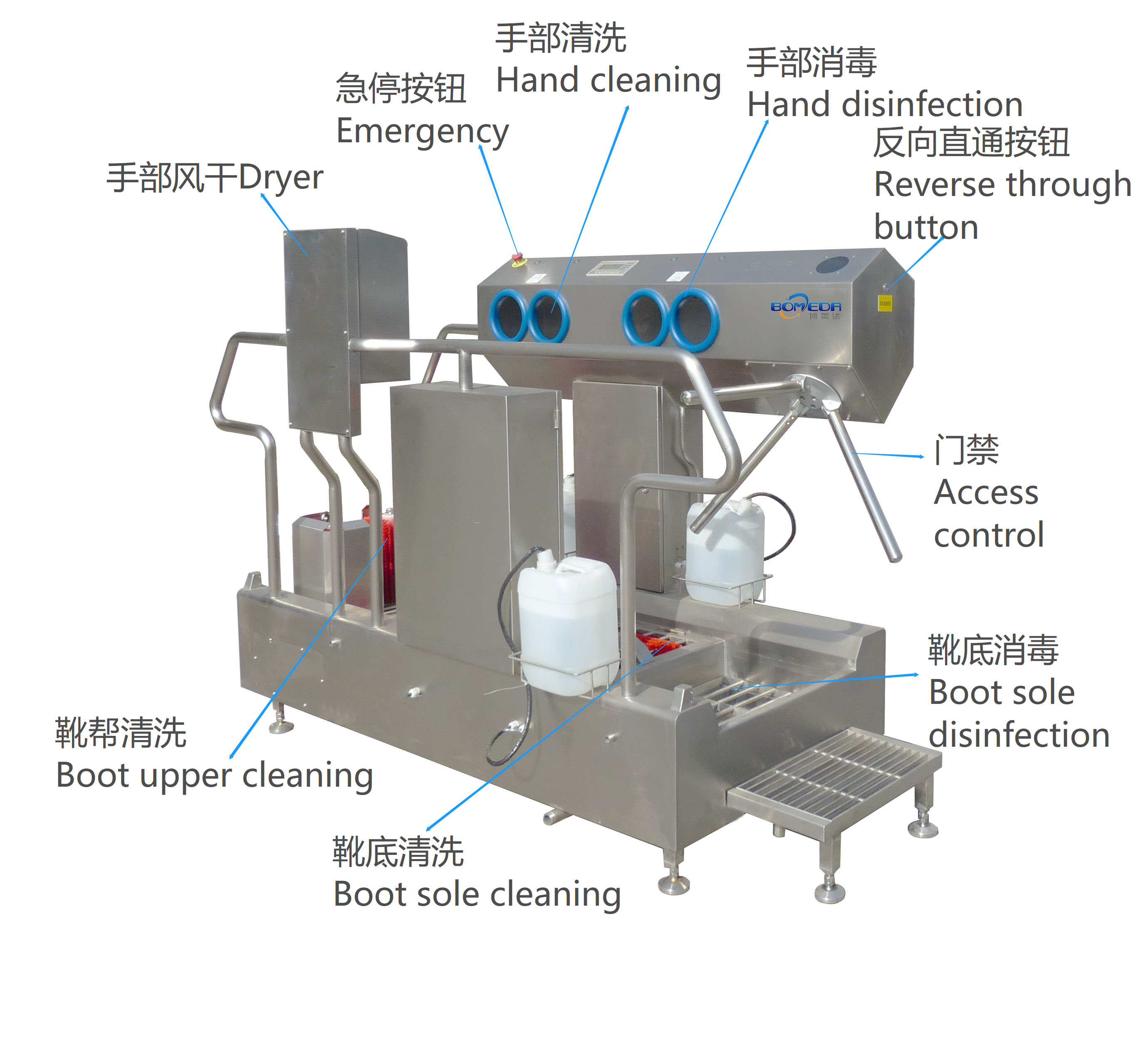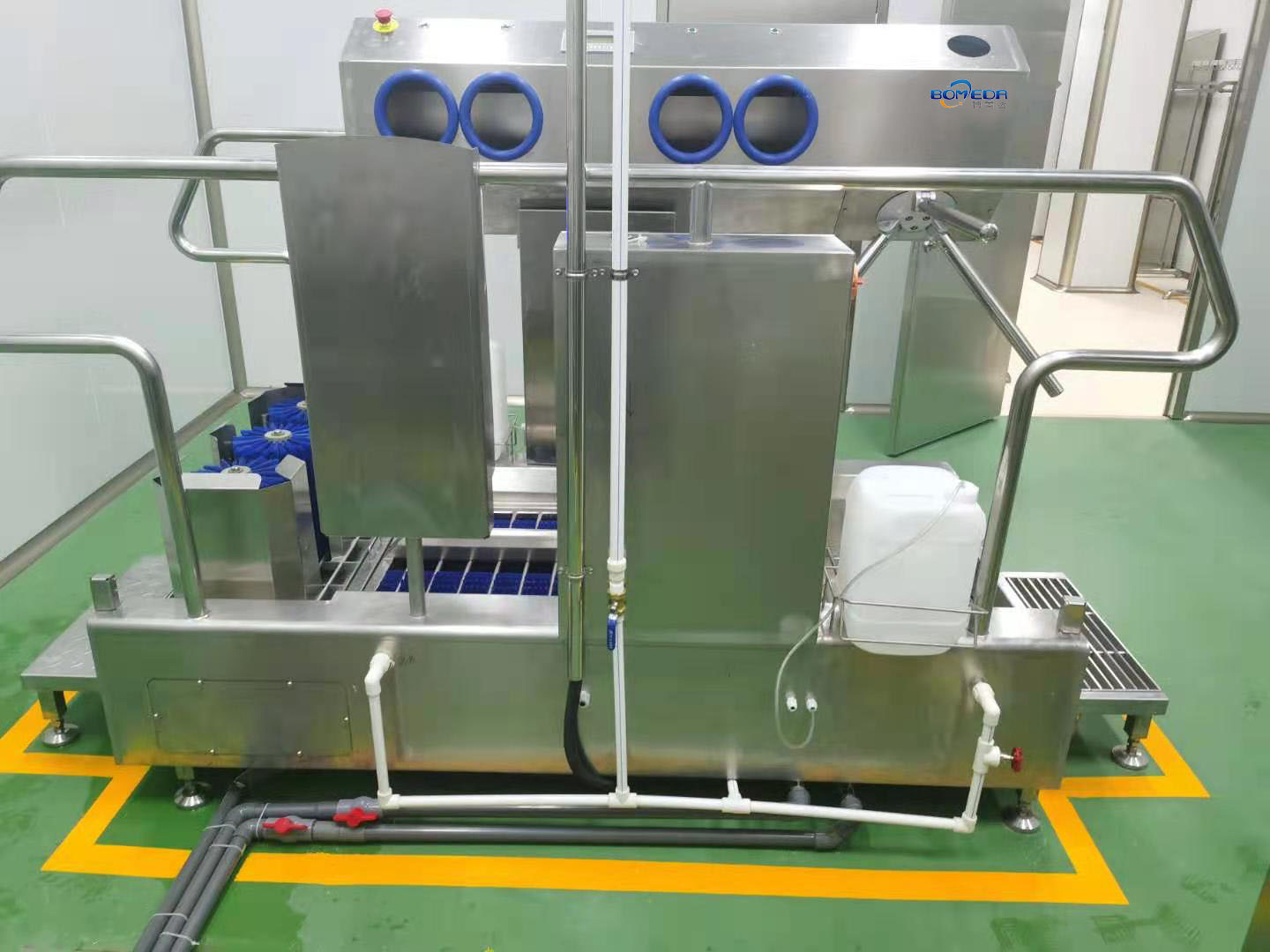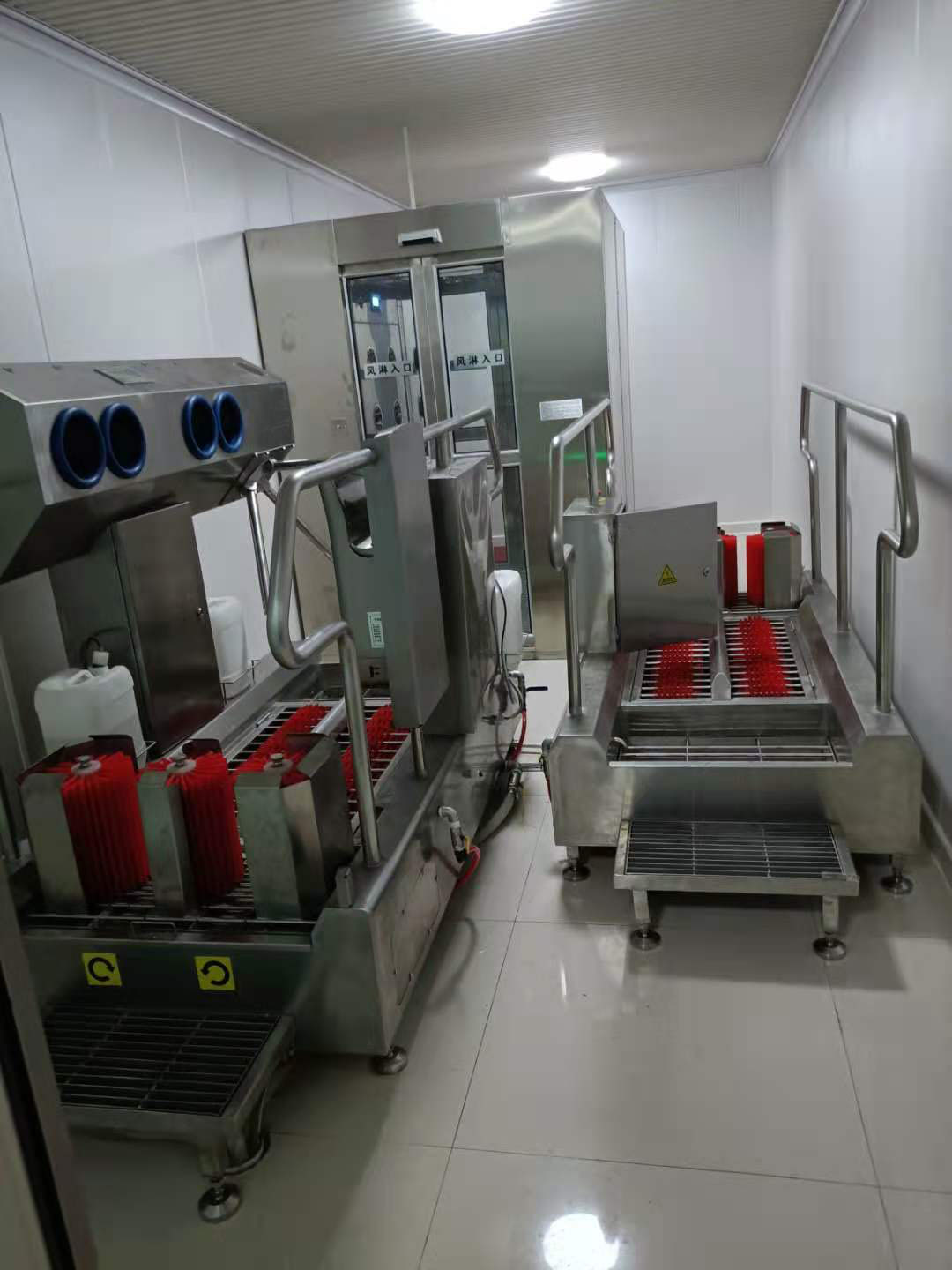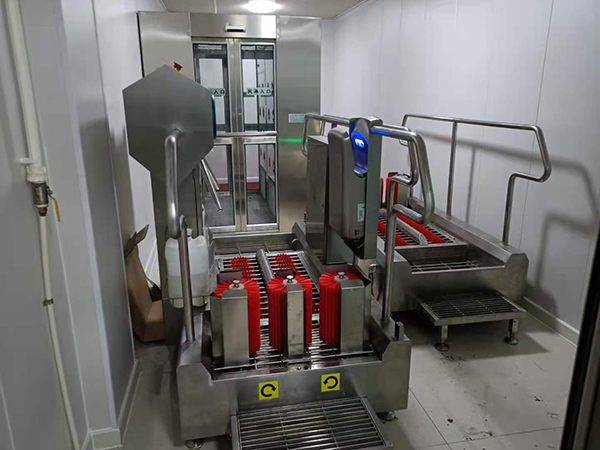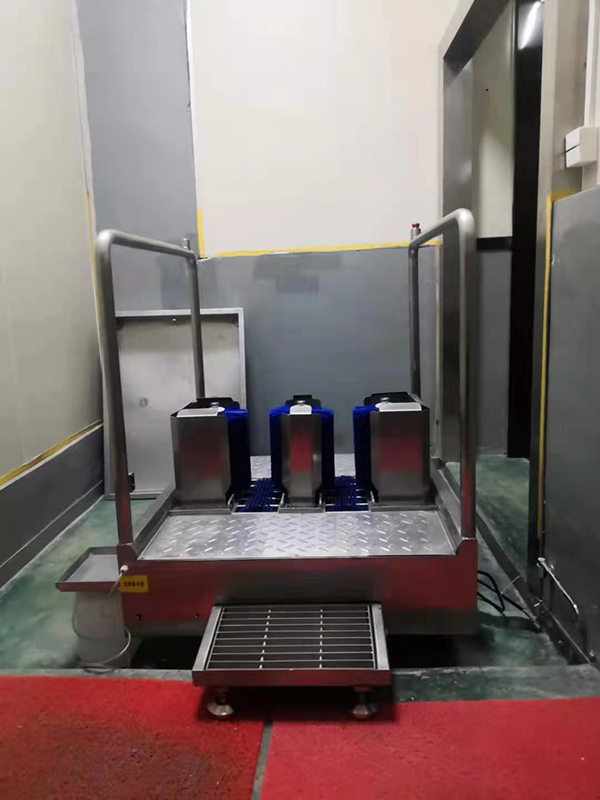 ---
---