Product Detail
Product Tags
Introduction:
The technical process of the Bommach poultry slaughtering line is mainly divided into 4 areas, namely the pre-processing area, the middle pulling area, the pre-cooling area and the dividing and packaging area.
The technological process is as follows: sedation-(electric anesthesia)-slaughtering-electric anesthesia-draining blood-scalding-depilation-cleaning-precooling-segmenting-packaging on the chicken.
1.Preprocessing area
The pre-processing area refers to the processing area where the broilers are unloaded from the transport vehicle and the poultry feathers are cleaned. The technological process is as follows: cage separation – hanging chicken – sedation – (electric anesthesia) – slaughter – draining blood – electric anesthesia – draining blood – scalding – depilating all claws (hanging down)
2. Middle area
The mid-pulling area is the area where the defeated chickens are removed from the guts, heads, skins and washed.
3. Pre-cooling area
The pre-cooling zone is the area where the chicken carcasses from the mid-pulling zone are sterilized and cooled. There are usually two pre-cooling methods, namely, the pre-cooling pool type and the pre-cooling machine type. A spiral pre-cooling machine is used. Although the operating cost is slightly higher than that of the pool-type pre-cooling, the noodles are hygienic and clean, which is conducive to ensuring the quality of the chicken. The pre-cooling time should also be guaranteed within 35-40 minutes.
The temperature of the divided packaging area should be below 16°C.
Parameter:
Electric hemp

voltage 3550V time 8.10s current 18-20mA/M

Drainage time

4.5-5.5min

Scalding time

75-85S

Scalding temperature

57.5-60–C

Feathering time

30-40s

Coarse feathering machine leather finger plate speed; 950r/min

The speed of the leather finger plate of the fine de-feathering machine: 750r/min

Leather finger hardness

Shore A40-50

Pre-cooling

Time 40min Water temperature: 0-2°C
Picture: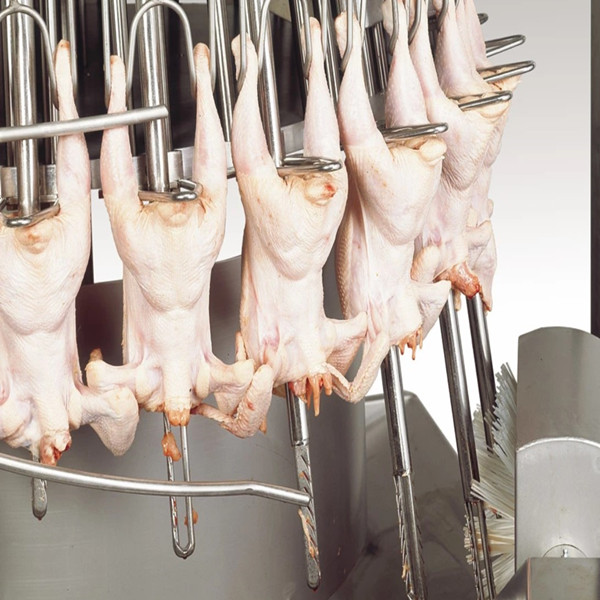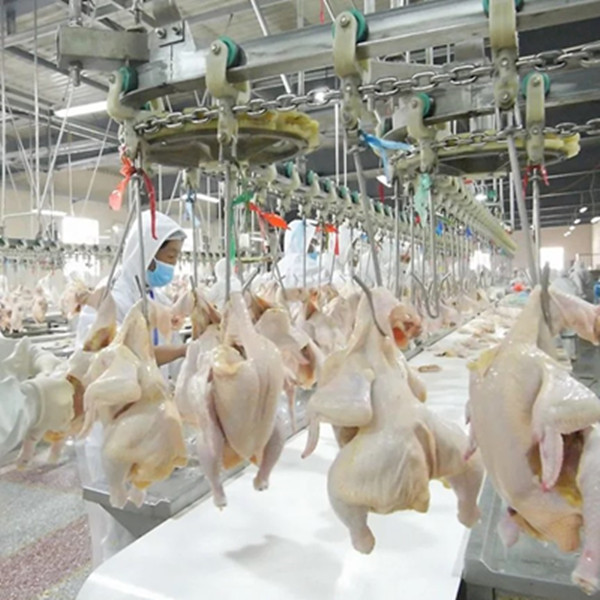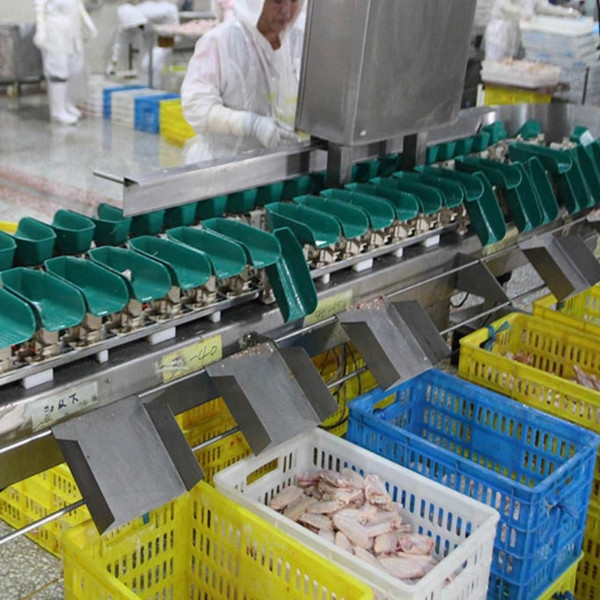 ---
Previous:
Flush dishwasher
---